Bars in Chesapeake, VA: W XYZ
Come see what the buzz is about
Meet & mingle over cocktails at our ever-abuzz Chesapeake W XYZ® bar. The fun flows freely with everything from pints to Pinot Noirs, plus a snack-attack menu and mood music.
Stop by W XYZ® bar for happy hour daily from 5 - 7 PM for:
Draft specials (local craft beers)
Smirnoff, Cruzan Rum, Beefeaters, Sauza Gold, Jim Beam, and Dewars Well Drink Specials
House Wine Specials Need a bite? We serve appetizers at W XYZ® bar Sunday - Thursday till 10 PM, Friday - Saturday till 11 PM.
Check out our snack menu >>
Stay & play at our upcoming events >>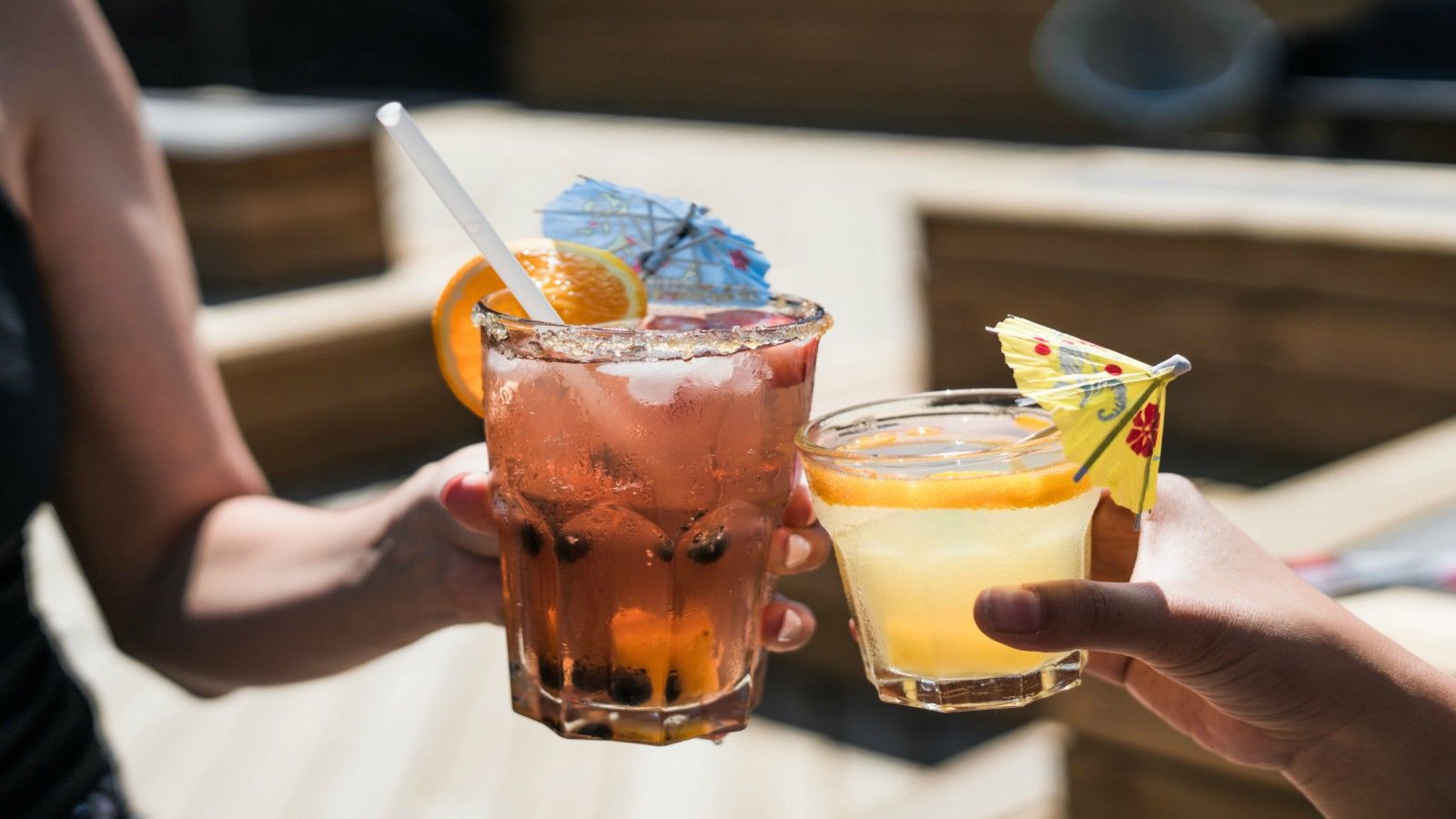 Upcoming Events
Make sure to check out our Live at Aloft Line-Up >>
Oct 17th | Dave Derring | 7 - 9 PM (acoustic 90's mix)
Oct 18th | Brett Williams | 7 - 9 PM (acoustic)
Oct 20th | Paint Nite | 7 PM
Oct 23rd | Mule Mondays
Oct 25th | FiftyThirds | 8 - 10 PM (acoustic)
Oct 27th | Paint Nite | 7 PM
Oct 31st | Dave Derring (acoustic 90's mix)
Live At Aloft Hotels has set the stage for acoustic performances by some of the area's hottest emerging artists. Join us at W XYZ bar and groove to some of our indie-rock favorites or get in rhythm with a DJ spinning the latest hits. There's always something happening at this bar in Chesapeake, VA, and other Aloft hotels around the globe - check out our Facebook page for the latest lineup.
Looking to get your music out there? Contact us at 757-410-9562 to play at Aloft Chesapeake's W XYZ bar.
#AloftLive